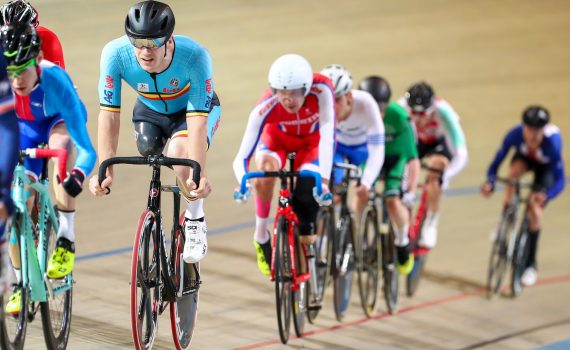 23/01/2020 – Preview World Championship Track in Milton (Canada)
The first appointment of 2020 is the World Championship track in Milton (Canada) from January 30 till February 2. There are important points to be earned for Tokyo 2020 and it'tain'tan ideal opportunity to show myself as a candidate for the selection of the Paralympic Games.
Last year in Apeldoorn I disappointingly finished 5th in the Individual Pursuit, after problems at the start. 3 days later I was able to get a podium place in the Omnium after a nice 4th place in the Scratch.
The rest of 2019 went great: podiums in the World Cups of Ostend and Canada, a first place on the World Ranking and above all the 2 medals at the Road World Championships in Emmen (silver in the time trial, bronze in the road race).
Since then I have been working on my time trial position and I have become even stronger. Proof of that is my victory at the international track meeting in Manchester at the end of November. In the Individual Pursuit I won in a new PR of 3'44". And by then I was not at my best yet…;)
I go to Canada with a great feeling. The preparations went perfectly, and I am looking for revenge after my problems at the start last year. I want to get at least a medal in the Individual Pursuit, and hopefully it will be the most beautiful of the three!
Program:
(Timing in Canadian time. Belgium: +6 hours)
Thursday 30/01 11h30: Individual Pursuit (Qualifications)
Thursday 30/01 20h15: Individual Pursuit (Finals)
Friday 31/01 13h00: Kilometer
Friday 31/01 20h00: 200m flying start
Saturday 01/02 13h00: Scratch