UCI World Hour Record timed by Tissot
On the 16th of July 2022, Ewoud broke the UCI World Hour Record timed by Tissot, in the MC2 class: 46,521km. The attempt took place at the Tissot Velodrome in Grenchen, Switzerland.
The previous record in the MC2 paracycling class was 43,133km, set by the Irishman Colin Lynch, on the 1st of Octobre 2016, in Manchester. The world hour record of Colin Lynch can be reviewed on YouTube.
On the same day, 1 other attempt took place: Griet Hoet and Anneleen Monsieur tried to break the record in the WB (tandem) category of Lindy Hou (Australië): 42,930km. They were well on their way to break the record, but after 41km, they had to abort the attempt for medical reasons.
Diederick Schelfhout planned to attack the record in the MC3 class, but had to cancel due to illness.
Material: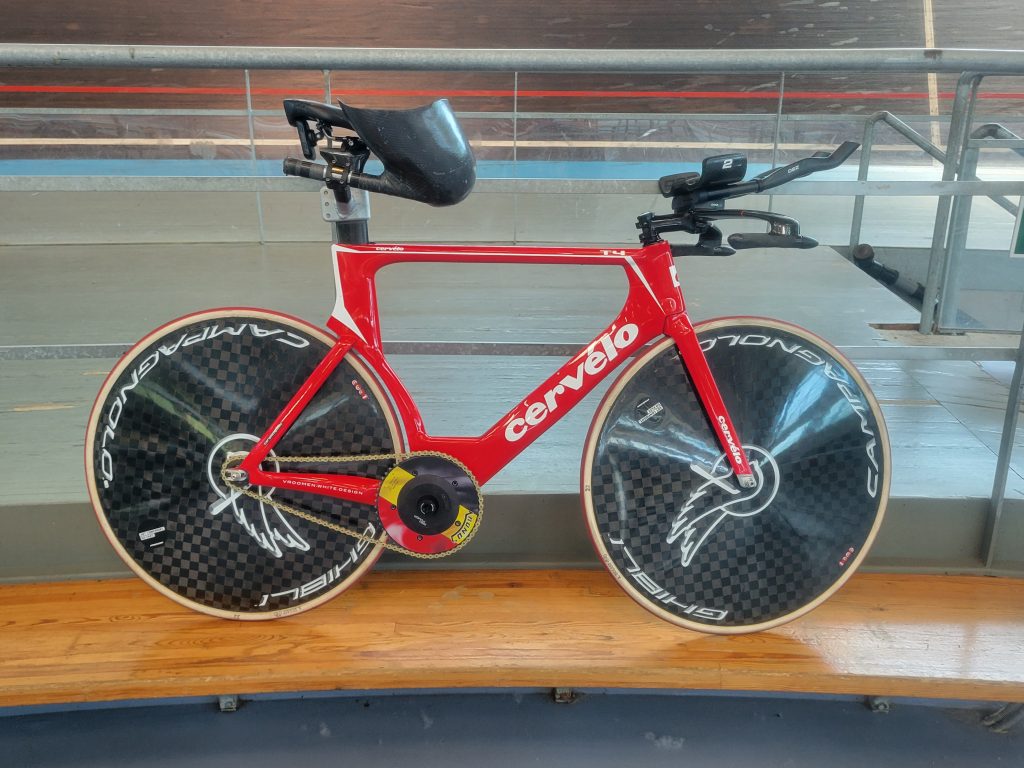 Frame: Cervelo T4
Wheelset: Campagnolo Ghibli
Tubulars: Dugast 22mm – 12bar
Crankset: SRM
Chainring: Kronos 56T
Sprocket: Kronos 16T (cadence: 106rpm)
Chain: CeramicSpeed UFO KMC Track Chain (1/2 x 1/8″)
Saddle: ISM PS1.0
Handle bars: 3T Revo
Aero extensions: Drag2Zero Underarm Ski Pole
Press:
Sponsors:

Supporting federations:

Media partners:

Material and food supplements: