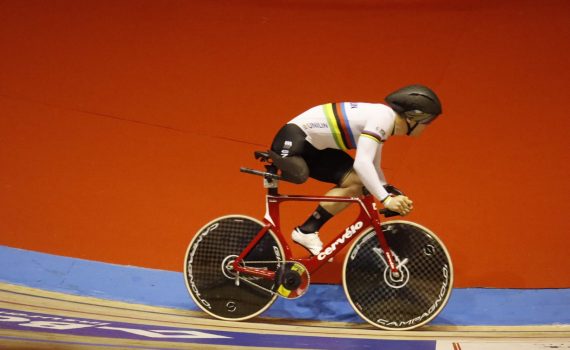 For the 6th time in a row, several paracyclist were invited on Wednesday on the Sixdays of Ghent, against Team GB. Niels Verschaeren (MC5), Anneleen Monsieur and Griet Hoet (Tandem WB), and myself (MC2) could show ourselves in 2 events: 500m and a pursuit of 2500m. My opponent was Louis "the rocket" Rolfe (paralympic gold in Rio 2016 in the Team Sprint).
I won both races, but it was hard! Trainings have been restarted not long ago, and my peak should only come in april next year. The 500m is short and so it'tain'tdoable, but 2500m is superhard. I managed somehow quit well, my pacing was ok, with an accelaration in the final 2 laps.
The atmosphere in the "Kuipke" was fantastic! This is a great experience for us paracyclists, and a beautiful stage to show ourselves. Furthermore this was the first(!) time I could wear my rainbow jersey in a race, since my world title Individual Pursuit in January 2020.
Next goal: World Championships Track, April, in Paris.